Play a Day... A Week... A Lifetime!
Find your new favorite golf partner in Boonville, New York. Woodgate Pines Golf Club boasts 18 holes of scenic golf, a full service golf shop with a PGA Professional on site, and the comfort of a cozy bar and grill. It is a rich blend of Adirondack charm and hospitality, exceptional conditioning, and natural beauty with an unparalleled price value.
Nestled quaintly amidst the confines of the Adirondack Mountains and the Tug Hill Plateau, Woodgate Pines lies in the basin of the Black River and sits within a short drive from the Adirondacks, Tug Hill, and the Mohawk Valley. This public golf course welcomes everyone, so make us your next golf experience.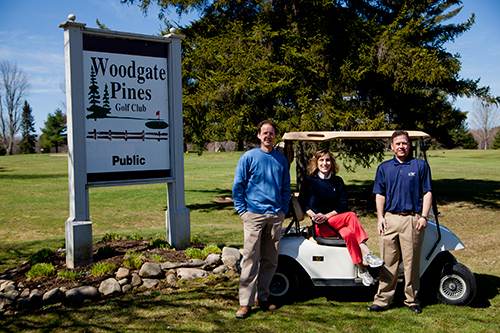 Latest News
Woodgate Pines has all 18 Holes open for play with motorized carts available.
Although many of last seasons restrictions have been lifted (ie. back to 2 ppl per cart, bunker rakes will be out etc.) Please keep in mind we still have occupancy restrictions, food must still be served with alcohol and MASKS MUST STILL BE WORN INSIDE THE CLUBHOUSE other than when seated. If you need us to provide a mask for you, there will be a $1.00 Charge.

Woodgate Pines GC League Starting Dates (1st week of play)

MONDAY NIGHT MEN: Monday 4/26/21
TUESDAY NIGHT MEN: 4/27/21
WEDNESDAY NIGHT WOMEN: 4/28/21
THURSDAY NIGHT MEN: 4/29/21

TUESDAY MORNING WOMEN: TBD
THURSDAY MORNING MEN: TBD

FRIDAY NIGHT CO-ED LEAGUE: TBD (This is a new league and will be capped at (20) 2 person, co-ed teams, please call the course to sign up as this will fill up fast.



Thanks and see you soon.







Current Specials


ClicGear Rovic RV1s Push carts in stock and hard to get


Ping G410 Demo inventory sale...

Spring Glove replacement program:

With a new golf glove purchase, receive $2.00 off when trading in your old glove.