Play a Day... A Week... A Lifetime!
Find your new favorite golf partner in Boonville, New York. Woodgate Pines Golf Club boasts 18 holes of scenic golf, a full service golf shop with a PGA Professional on site, and the comfort of a cozy bar and grill. It is a rich blend of Adirondack charm and hospitality, exceptional conditioning, and natural beauty with an unparalleled price value.
Nestled quaintly amidst the confines of the Adirondack Mountains and the Tug Hill Plateau, Woodgate Pines lies in the basin of the Black River and sits within a short drive from the Adirondacks, Tug Hill, and the Mohawk Valley. This public golf course welcomes everyone, so make us your next golf experience.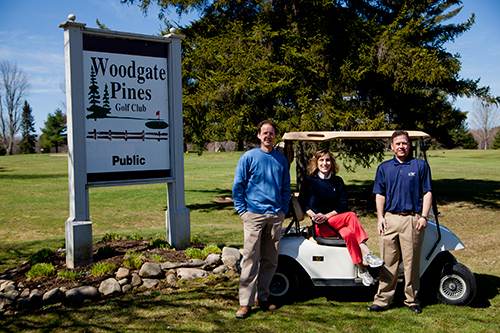 Latest News
Please do not make this personal or make it more difficult for us, or others, than it already is. We will apologize in advance for the following New Executive Order.
Per NYS Executive order effective Friday July 17, 2020 If you wish to use our bar all patrons are required to be seated in a stool at least 6' apart and food must accompany your beverage order. No patron will be allowed to stand at our bar and drink! This applies to everyone, sorry. All tables in the dining room and patio are available and may be utilized by our patrons as well. If you are entering our building you should have a mask on unless seated. This is still in effect state wide and has not been rescinded regionally.

1 person per cart unless you live in the same household or ride to the course together.

All carts are thoroughly disinfected after each use and we have hand sanitizer available for customer use.



All 18 Holes available. Course is in incredible shape.

Adequate distancing should be exhibited at all times while enjoying our property, 6' Minimum.

Please do not touch the flagsticks.

Thank you all in advance for respecting these guidlines. We would prefer to not have to operate this way but we gotta do what we gotta do!








Current Specials
Now offering 16" pizzas and beer battered fish fry!